Facebook - Social Media for Visual Artists Workshop
Wednesday, May 18, 2016 6:00 pm - 7:00 pm PDT
Online Webinar
(meets Wednesdays from 6 - 7 PM PST for 4 weeks)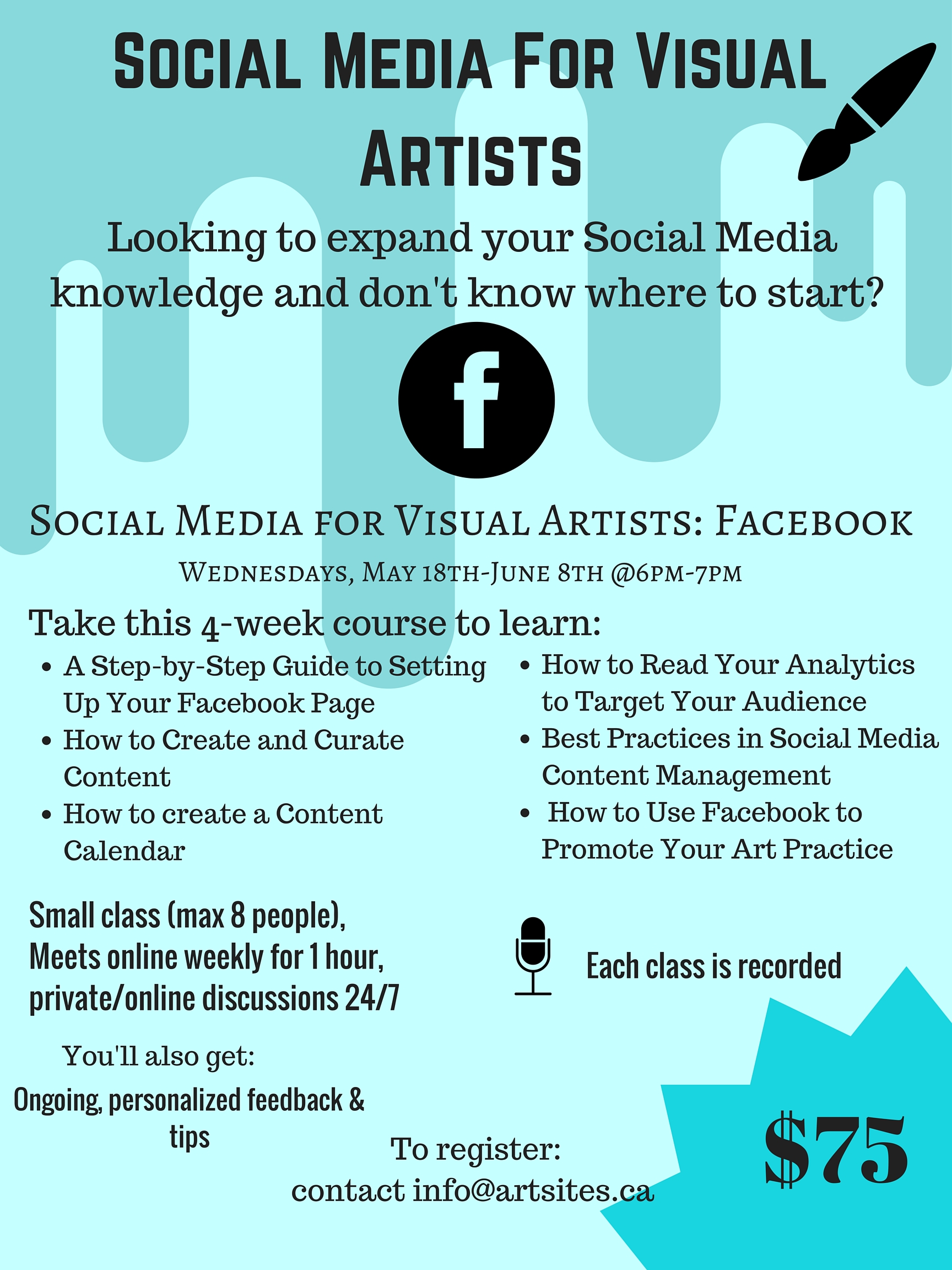 Looking to Expand Your Facebook Knowledge
and Don't Know Where to Start?
Take this 4-week online course, to learn:
A Step-by-Step Guide to Setting Up Your Facebook Page
How to Create and Curate Content
How to Create a Content Calendar
How to Read Your Facebook Analytics to Target Your Audience
Best Practices in Social Media Content Management
How to Use Facebook to Promote Your Art Practice
Each week, the small class of visual artists (max. 8 people) will meet online for 1 hour and we will discuss and dive into Facebook best practices and tips.
You'll also receive ongoing, personalized feedback and tips based on your own Facebook activities, as well as a weekly updates on the latest Facebook developments you should be aware of.
Each class will be recorded. So, if you cannot make a session, you can watch it later. You will also be encouraged to participate and ask questions throughout the 4-week period in a private, online discussion forum.
COST: (Full Price: $99) Spring Special - $75 includes all 4 sessions
Session Times: Wednesday Evenings: 6 – 7 PM Pacific Time (starting May 18, 2016)
The course is open to ALL visual artists and please feel free to pass along our official course poster to any fellow artists who may be interested!
For more details or any questions, please contact us!
Register Now!
(space is very limited)