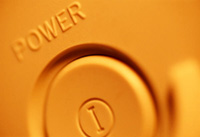 Getting Started
Here are a few tips to help you plan and create your website:
Choosing a Domain Name

Generally, choose the name that you are best known for, with ".com" on the end. If your name is uncommon, it should be available. But, if it is not, you might consider a ".us", ".art", ".info" domain.

Preparing Content for Your Website

Bio

Create a bio for your website. Think about including a photo of yourself or some key artwork.

Home Page

This is the first page visitors will see when reaching your website. Select one or more of your favorite, new, or highly-awarded art pieces and showcase them on your Home Page. Perhaps, include your artist's statement, too.

Digital Images of Your Artwork

Files should be in the highest resolution you have, properly oriented and cropped. They must be in one of the following image file formats: .jpg, .jpeg, .png, .gif, and .bmp. Some .tiff and other image formats may work but may have problems. .pdf, .doc, .docx, etc files are not image files and will not work. Ask us about alternative ways to to work with other file types. Image should be no larger than about 20 MB. When you upload an image, try to have a Title and any additional information on hand, e.g. Description, Media, Size, Price, Availability, etc. You can then enter this information immediately.

Links

Create a list of websites related to your work. This is a nice way to cross-promote and support other organizations, associations and artists.

Contact Information

Generally, people display their email address for contact information. You can also display a phone number. However, we do not recommend using your home phone.

Timing

A trial website can be setup immediately. However, after registering a new domain name, it can take up to 48 hours before your website is accessible at that new domain name. Typically, this does happen within 24 hrs.
Need more information? Check out our Questions & Answers or sign up for our 10-Day Free Trial!